General Information
Retail Shop
6 Eu Tong Sen Street
#B1-33 Singapore 059817
("The Central" Shopping Mall)
Operating Hours
11.30 am – 8.30 pm (Mon to Fri)
11.30 am – 8.30 pm (Sat & Sun)
Phone
+65 6659 8405
Email

Directions (Bus)
Alight along Eu Tong Sen Street, directly in front of "The Central".
2, 12, 33, 51,54, 63, 80, 124, 145, 147, 166,197, 61, 190, 851, 961, NR 1, NR 2, NR 3, NR 5, NR 6, NR 7
Directions (MRT)
Alight at Clarke Quay MRT Station.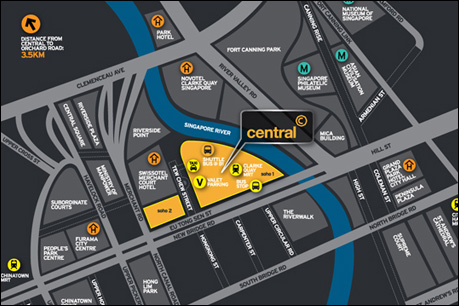 Enquiry/Feedback Form
We welcome and value your feedback. Contact us now, we are always listening.
Please check our FAQs pages. We may have already answered your questions.
To contact a Customer Support representative, complete the form below and provide as much information as possible.